Success Story
Teams Collaborate to Implement Ecommerce Strategies that Result in Robust 4th Quarter
A year-end campaign that focused on the joint effort between SEO and paid search ecommerce strategies dramatically increased 4th Quarter 2016 sales, transactions, and revenue, while positively affecting Bernardi Honda Auto Parts' bottom line.
Increased Fall 2016 revenue by 56% year over year
Improved 4th Quarter 2016 transactions by 45% year over year
Decreased bounce rate 18% through a permanent reduced shipping promotion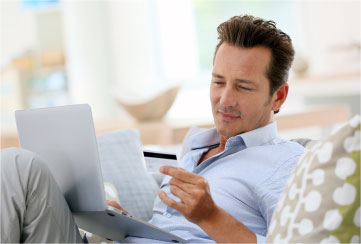 We are delighted with the efforts, to date, and especially pleased with the innovative strategies we've been able to implement, as well as the overall growth of our sales, revenue, and customer base. We look forward to a continued collaboration to ensure that these positive efforts continue."
Bob McNerney
Director, eCommerce Systems at Bernardi Auto Group
BACKGROUND
Bernardi Honda Auto Parts is the on-line parts and accessories store of The Bernardi Automotive Group, which sells new and used Acura, Audi, Honda, Toyota, and Volvo cars, trucks, and SUVs, as well as OEM parts and accessories. Launched in 2005 with an on-line catalogue of available parts and accessories for any Honda vehicle ever built, Bernardi Parts is the largest seller of Honda accessories in the United States and among the top five sellers of Acura accessories in the U.S.
CHALLENGE
In a year-end push, Charles River Interactive (CRI) was tasked with building out the company's sales funnel, as well as acquiring additional qualified leads based on customers' past search and purchasing behavior. As part of this effort, CRI reviewed auto parts shopping trends and specific high-sale vehicles with an eye to increasing transactions and revenue.
SOLUTION
Closely working with management at Bernardi Honda Auto Parts, CRI SEO and paid search teams provided strategic recommendations and implemented solutions that resulted in a positive effect on the client's bottom line and dramatically increased 4th Quarter 2016 sales. Today, the engagement level with customers is at an all-time high and is expected to continue to improve with the collaborative efforts of PPC and SEO strategies.
Strategies implemented in the year-end campaign included:
Revamp of the website for ease of use and better navigation
Unifying PPC and SEO recommendations in order to launch Google Shopping, and optimization of the shopping pages with seasonal product promotions
Implementation of a permanent 5%-off shipping promotion code resulting in a lower bounce rate
Successful incorporation of a PayPal revenue tracking option
Adjustment of the Tag Manager to properly attribute revenue through each channel
Promotion of Ridgeline accessories through paid search and as interest spiked
The overall numbers for 4th Quarter 2016 demonstrate the positive results that can occur when a client is completely "on board" and engaged.