Success Story
SEO Campaign for MIT Center for Transportation and Logistics (MIT CTL) Leads to Highest Admissions Ever
A three-month campaign that included analytics, SEO, and pay per click engagements to increase and diversify the MIT CTL applicant pool was extended to a year-long campaign, which led to the most successful admissions year-to-date in the life of the program.
Dramatically decreased the cost of conversion from a high of $400 to an average of $28.62 per conversion
Increased admissions to the program by 20% as compared to the previous year
Lead form completions increased by 77% due to the launch of the microsite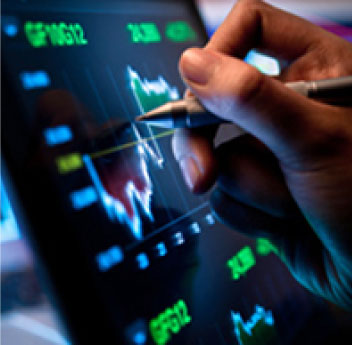 In collaboration with CRI, we implemented a compre­­hen­sive campaign that included SEO, analytics, and PPC engagements, which was a critical component of a 20% increase in admissions rates, as well as drastically reducing the cost per conversion rate."
Dr. Bruce Arntzen
Executive Director, Supply Chain Management Program
BACKGROUND
Part of the MIT School of Engineering, The MIT Center for Transportation & Logistics (CTL) is a dynamic, solutions-oriented environment where students, faculty, and industry leaders pool their knowledge and experience to advance supply chain education and research. The Center—which educates students and corporate leaders in the essential principles of supply chain management—coordinates more than 100 supply chain research efforts across the MIT campus and around the world, spanning four continents.
CHALLENGE
The overall goal of the campaign was to develop and expand awareness of the CTL program, while simultaneously widening the pool of quality leads and applicants (including women), and decreasing the per lead cost by driving traffic to a lead generation form located on a microsite. Prior to the microsite, prospects were leaving the program information landing page because of the length and complexity of the form.
SOLUTION
CRI collaborated with Google to obtain industry-specific traffic trends, as well as peak search volume and application schedules, to determine what ad spend and budget flighting would result in the highest conversion rates. Paid search ads were rolled out to the Google Network and LinkedIn and used in remarketing existing ads. Geo-targeting played a large roll in reaching the target audience—students with two to three years of work experience and prospects with an engineering background. As part of the geo-targeting effort, in late winter/early spring, the campaign shifted focus to promote the Malaysia and Zargoza programs, because the Cambridge, MA, programs were full and closed to additional applicants.
Because MIT CTL was not familiar with PPC and SEO tactics, CRI worked with them and their developer to create an easily accessible microsite that gathered pertinent enrollment information quickly and efficiently, creating an environment for easy completion of course information and email requests. In addition, the microsite simplified the message and process, and required site visitors to apply if they wanted more detailed information.
Aside from a significant increase in admissions and a dramatic decrease in cost per click, the campaign also led to additional marketing programs for 2016.