Success Story
New LinkedIn Strategies Lead to Increased Engagement and High Conversion Rates for Security Company
In an effort to acquire more qualified leads in North America and Europe at a lower cost through social media, CRI partnered with a designated LinkedIn Product Marketing team. This strategic partnership led to the opportunity to participate in an exclusive Retargeting Pilot which would secure Duo Security's competitive advantage on LinkedIn. Since working closely with CRI, LinkedIn has delivered a drastic improvement in MQL volume and the highest conversion rate to date for Duo.
Due to a strategic partnership with LinkedIn and higher spend, qualified lead volume increased by 239%
Duo experienced a 65% conversion to MQL rate for LinkedIn, which equated to a 266% month-over-month improvement
Through the use of the new LinkedIn Insights Tag to remarket, cost per MQL decreased by 23%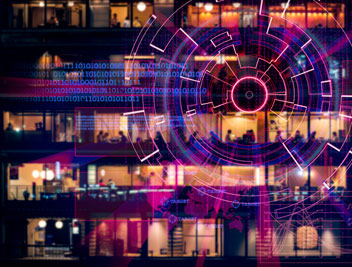 We are delighted with the efforts of the comprehensive digital marketing plan enacted by CRI—especially from our LinkedIn channel, which resulted in some of our highest conversion rates, to date."
Luke Retterath
Director of Demand Generation
BACKGROUND
Duo Security is a cloud-based Trusted Access provider protecting the world's fastest-growing companies and thousands of organizations worldwide, including Dresser-Rand Group, Etsy, NASA, Facebook, K-Swiss, Paramount Pictures, Random House, SuddenLink, Toyota, Twitter, Yelp, Zillow, and more. Duo Security's innovative and easy-to-use technology can be quickly deployed to protect users, data, and applications from breaches, credential theft and account takeover.
CHALLENGE
Duo Security tasked CRI with gaining more Highly-Scored Leads (HSLs) at the lowest possible cost in North America and Europe. CRI's Social Media Team was initially given a small monthly budget to prove the concept and generate performance data for the channel. The team was able to accomplish the objective of generating highly qualified leads at a lower than average cost on LinkedIn, and now manage an average monthly spend of more than $125,000 with room for further growth.
SOLUTION
Through working with the Product Marketing team at LinkedIn, CRI joined the remarketing pilot in late August, 2016, which allowed Duo to gain an edge against their competitors in the digital space. In addition, LinkedIn's advertising offerings expanded to include formats featuring larger images, helping to increase visibility and engagement. This combination of efforts afforded Duo Security the improved KPIs they initially set out to achieve.
Once the remarketing pilot program began, CRI was able to place LinkedIn's new Insight Tag across Duo's website to allow LinkedIn to build a retargeting audience of non-converting visitors. The retargeting audience accounted for more than 15% of the total North American HSLs in November, and continues to grow month-over-month as the audience increases exponentially in size.
The remarketing program has solved Duo's challenge of acquiring incremental, high-quality leads at a lower cost per acquisition. It has also allowed Duo Security to remain one step ahead of its competitors as the only cyber security company leveraging this tactic on the LinkedIn network.